FamilyOfficeDatabases.com and the Family Offices Database offered here is sponsored by the Family Office Club, the world's largest networking association of family office professionals with over 101,410 current members around the world. Our firm speaks at industry events, publishes monthly articles on the family office industry, has written the most popular book on family offices, and runs the #1 most popular educational website on family offices as well.
Our database contains over 1,600 entries and is the most accurate in the industry. Every single listing in our database has been confirmed through a phone call, email, or through the web within the last 6 months, and this accuracy is guaranteed. Our firm as a whole has served over 1,600 clients since being founded. The Family Office Club is owned and ran by Investor Databases, LLC. Our company is registered with the state of Florida and is based in Key Biscayne, FL.
Global Offices
Office Hours: 9:00AM – 5:00PM EST

Phone: (305) 677-3327

Fax: (480) 772-4041
---
Headquarters

328 Crandon Blvd Suite 225
Key Biscayne, Florida 33149 USA
South American Office

395 Rua Mossamedes Tatuapé
Sao Paulo, Brazil
Our Team:
Our team of professionals has over 25 years of capital raising, marketing, and database construction building experience. We have offices in Key Biscayne Florida, New York City, Portland Oregon and Sao Paulo Brazil.
Daphny Obregon: Head of Directory Solutions and Charter Membership (USA)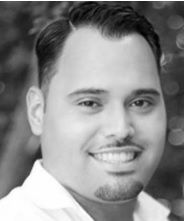 Daphny is head of directory solutions at FamilyOfficeDatabases.com and Wilson Data and he will be your main point of contact in exploring how to use our directory solutions to help you in connecting with these firms whether you are raising capital, selling services, or looking for your next employer. As Charter Membership Representative for the Family Office Club. His 15-years background in business, training, leadership, management, and development expand multiple arenas. Daphny will likely be your point of contact for any Charter membership registration or information on databases. Daphny serves as a liaison between Charter members and Family Office Club as well as family office databases. Prior to joining The Miami Family Office, Daphny worked as a consultant and marketing strategist for the Hedge Fund Group and the Private Equity Investment Group. He was the former Director of Finance Training Society and Business Training Institute.
Richard C. Wilson: Managing Director (USA)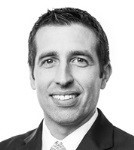 Richard C. Wilson is CEO of The Miami Family Office, a $500M AUM single family office. Richard is also the founder of Wilson Holding Company which employs over 30 professionals and produces over $10M a year in revenue through various operating businesses which include Billionaire Family Office and The Family Club, the largest membership-based family office association (FamilyOffices.com), along with holdings in the training, single-family office management (SingleFamilyOffices.com), investor conferences, search, data research, physical bullion, private equity (PrivatEquity.com), food, and energy industries.
Richard has spoken at over 150 conferences in 17 countries and has the #1 bestselling book in the family office industry, The Single Family Office: Creating, Operating, and Managing the Investments of a Single Family Office.  Richard has his undergraduate degree from Oregon State University, his M.B.A. from the University of Portland, and has studied master's level psychology through Harvard's ALM program while previously residing in Boston.  Richard currently resides on the island of Key Biscayne, Florida.
Theo O'Brien: Managing Director
Theo O'Brien serves as Managing Director at the Family Office Club.  At the Family Office Club, Theo is in charge of developing and delivering our family office training services, the family office newsletter, and other resources to family offices. Theo brings to the team several years of experience in alternative investments, business strategy, and marketing.  He is widely recognized for his extensive research and writing on private equity and hedge funds which includes the production of hundreds of articles, interviews, books, and video modules.  Prior to joining Richard Wilson Capital Partners, Theo worked as a consultant and marketing strategist for the Hedge Fund Group and the Private Equity Investment Group.
Charles B Wilson: Director of Association Resources
Charles B. Wilson helps develop many of the Family Office Club resources from audio interviews to training materials and video content.  Charles produces and edits the training videos, video recordings of team member speeches at conferences, audio interviews, and other family office resources. Charles has spent time recently helping us produce new family office training resources and improving the overall experience at the FamilyOfficeDatabases.com website.
Rafael Tassini: Dedicated Database Builder (Sao Paulo, Brazil)
Rafael Tassini is our 100% dedicated resource who does nothing but help us build higher quality databases every day. Rafael is trained in advanced Boolean search techniques and capital raising and continues to help our team improve our database products each quarter.
Adriana Albuquerque: Database Specialist (USA / Brazil)

Adriana helps our team upkeep our databases and release new versions at least twice a year through your feedback and our research. She assists Rafael's ongoing database research and has been with our team since the beginning.